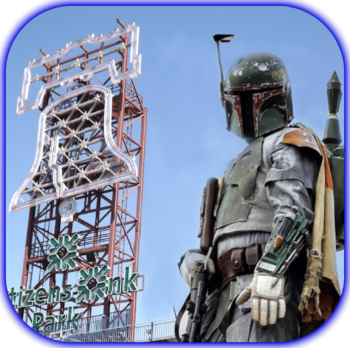 Enlist today and join the Empire
So you want to be a 501st Legion Trooper?
Do you have what it takes?
ENLIST TODAY!
Garrison Carida is the local chapter of the 501st Legion, the world's 
largest costuming club.  Serving Eastern and Central Pennsylvania,
Garrison Carida appears officially at community and charitable events
throughout the region, such as hospital visits, parades, movie
premieres, conventions, and charity fundraisers and gatherings. We are
an all-volunteer club, made up of people who live and breathe Star
Wars.
Garrison Carida is known as one of the top garrisons in the 501st
Legion, for our costumes and our Troopers, and a big reason for our
success is our Imperial Academy. In 2003 we were the first garrison in
the 501st Legion to implement and operate a local Academy and we're
still one of the few to have one to this day.
You may apply for membership in the Garrison and 501st Legion without
going thru the Academy.* However, without help, can a daunting task.
The Academy does not just build costumes. We build Troopers.
Enlist in the Academy and get the following:
    An Experienced Advisor, to guide you through the process
    Access to our forums
    Your personal build thread to document the process and ask questions
    Attend events officially as a Squire, to help our costumed Troopers
In return, we have only a few requirements:
     You must be 18 years old.
     Communicate, and post in your build thread at least once per month.
     Make progress in your costume build. You can work at your own speed
      and budget, but you need to show movement towards a goal.
     Attend a MINIMUM of one event per year as a Squire. There is no better
      way to learn! See costumes behind-the-scenes and meet our Troopers.
Once you are approved as a full member of the 501st Legion and Garrison
Carida, to maintain membership you must troop officially at least once per
year in costume.
Do you love Star Wars and want to serve in the 501st Legion?
Looking to troop and give back to the community?
ENLIST NOW!
To enlist in the Imperial Academy, please answer all the following
questions in the form below. Please allow time for your application to be
processed.
* You do not have to join the Garrison Carida Imperial Academy to join
Garrison Carida or the 501st Legion. If you do not join the Academy, you
will NOT have access to Garrison Carida forums and events until you are
a fully approved member of the 501st Legion.
Already in the 501st Legion and want access to the Garrison Carida forums? Request access to
our forums HERE.E