I wanted to send a note of thanks for scheduling your members to appear at our event at The Children's Museum in Bloomsburg PA. The men who came were incredibly professional, easy for kids to approach and amazingly realistic. Our event was successful in raising money for our scholarship programs (I am not sure of the exact total, but I know our director was thrilled 🙂 ). Our museum is the only one of it's kind in a 70 mile radius. The rural area we are in is economically challenged and I can't tell you how much this event has helped our museum in providing quality programs for the children in our area. As an educator, I loved to see how excited the kids were. The looks on the kids faces when they walk through the door and see a Stormtrooper is priceless! Thank you so much!
On a personal note, my son came dressed as a Sith Apprentice (he is a member of the Galactic Academy). He is still walking on clouds for being able to be around the 501st. The men of the 501st were very kind to him and lived up to the image he has in his head about them. He's saving his money and reading how he can build proper Stormtrooper armor so he can join the 501st when he's 18. The members that came were so nice to all the kids. You all are great role models for kids.
What surprised me was my daughter (she came dressed as a Jawa and joined the Galactic Academy just because her big brother did). She is a fan of Star Wars, but she didn't get the concept of what the 501st (or the Galactic Academy) is – until now. My daughter is almost 11 but she has some developmental delays and in some ways she operates on a much younger level than her chronological age. Because of this she is sometimes called "weird" or "dumb" by other kids her age. At the event she was amazed that kids wanted to be near her and have their pictures taken with her (as a Jawa). The members of the 501st were very nice to her in allowing her to tag along. She told me she wants to "do that more" – meaning wear her Jawa costume. She enjoyed being the "cool kid" for a day. As a mom, I can't thank you enough for giving my child that experience.
Kind Regards,
Science Educator
The Children's Museum
---
---
---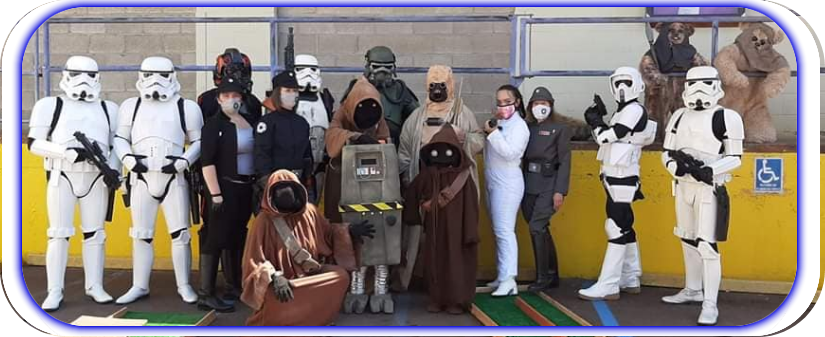 We can't thank you enough for the "awesome time" you provided for our Miracle Children and their families as well as all of our wonderful volunteers today. We have received tons of good comments many saying this was the best Miracle Party ever. It definitely brought tears to my eyes to see the kids up out of the seats and dancing. How totally cool!! Thank you to each member of your group for taking the time needed to reach out to each and every one of our families. I will send a formal thank you to your group later this week and will include a program and some photos.
A heartfelt thank you.
CHILDREN'S MIRACLE NETWORK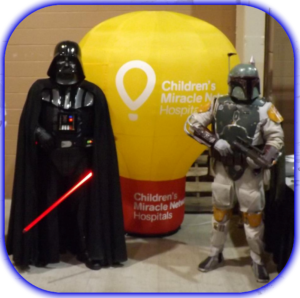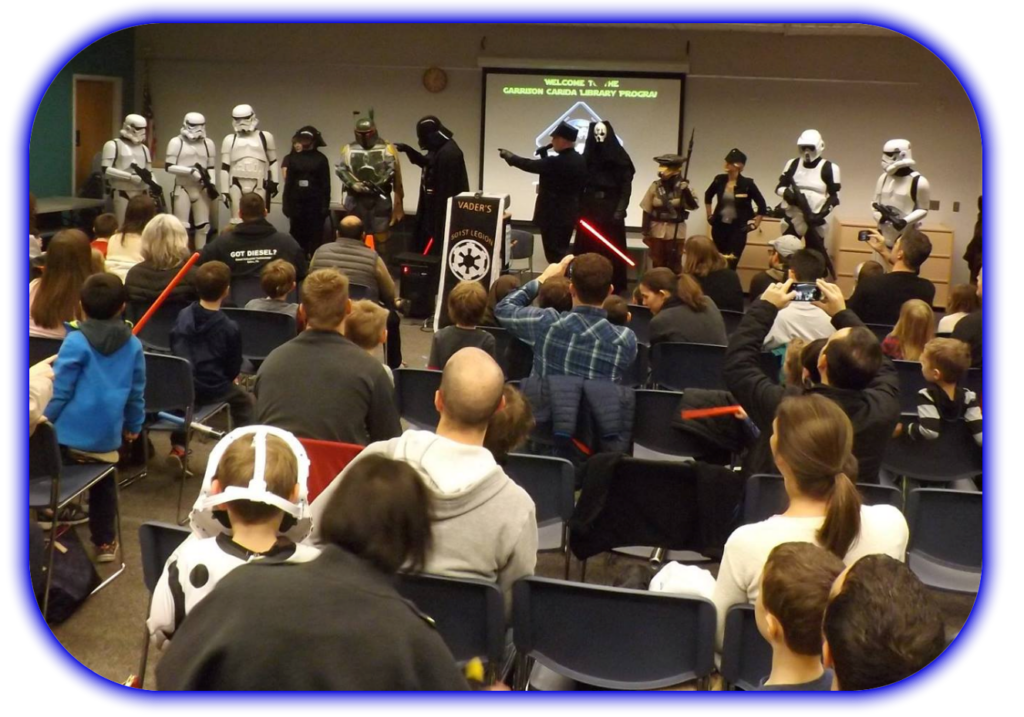 I want to thank you and your group for coming to share, Star Wars with us. Everyone really enjoyed their time, especially the children. We appreciate your time and effort. Please tell those that attended, Thank You!
MORGANTOWN , PA PUBLIC LIBRARY
Hi,
I just wanted to let you guys know that you made a lot of people REALLY happy today at the Villanova Special Olympics, students and athletes alike. Thank you for donating your time like this. Keep being awesome,
VILLANOVA SPECIAL OLYMPICS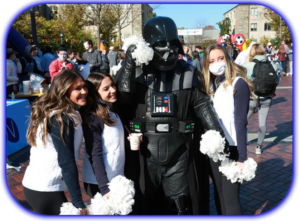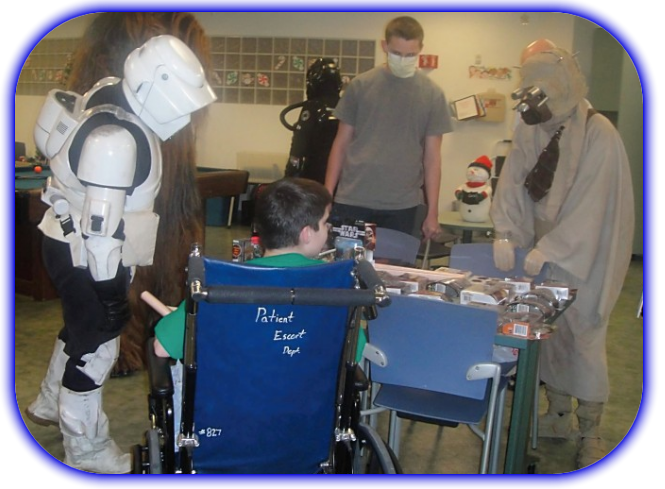 ---
On behalf of the Bryn Mawr Hospital Pediatric Staff, a sincere thank you for your generosity in donating your time and energies to the 12th Annual Pediatric Diabetic Candy Exchange which was held from 5-7 PM on Monday November 1st, 2010 at The Bryn Mawr Hospital in Bryn Mawr, PA. Thanks to your willingness to share your time, and bring along all stickers, trading cards and Star Wars toys on behalf of your colleagues at the 501st Legion, children with diabetes were able to enjoy an evening full of healthy foods & fun!
As you know, after exchanging their bags of Halloween candy for bags containing great new toys & gift certificates, the children with diabetes spent the evening being entertained by the skills of Stephen Clarke, an area resident who currently holds the record as the 'Fastest Pumpkin Carver' in the Guinness Book of World Records. They enjoyed Stacey's Face Painting, arts and crafts tables and an energetic music session with Janine Kelly of Makin' Music. A visit by the 501st Legion was the highlight of the evening for all. Without your group in attendance, this event would not have been near as successful. We thank you for your willingness and ability to attend this very special event.
We especially appreciate your willingness to greet the children and assist in various ways throughout the night. You were a great help. Without your kind assistance, an event like this would not have been possible.
BRYN MAWR HOSPITAL
Thanks for the Flickr link. The photos are great. We had such a good time! Folks are already asking about the next time.
It was a pleasure working with you and your crew members. We will be posting on Facebook & Flickr and I will let you know when they are available.
READING PUBLIC LIBRARY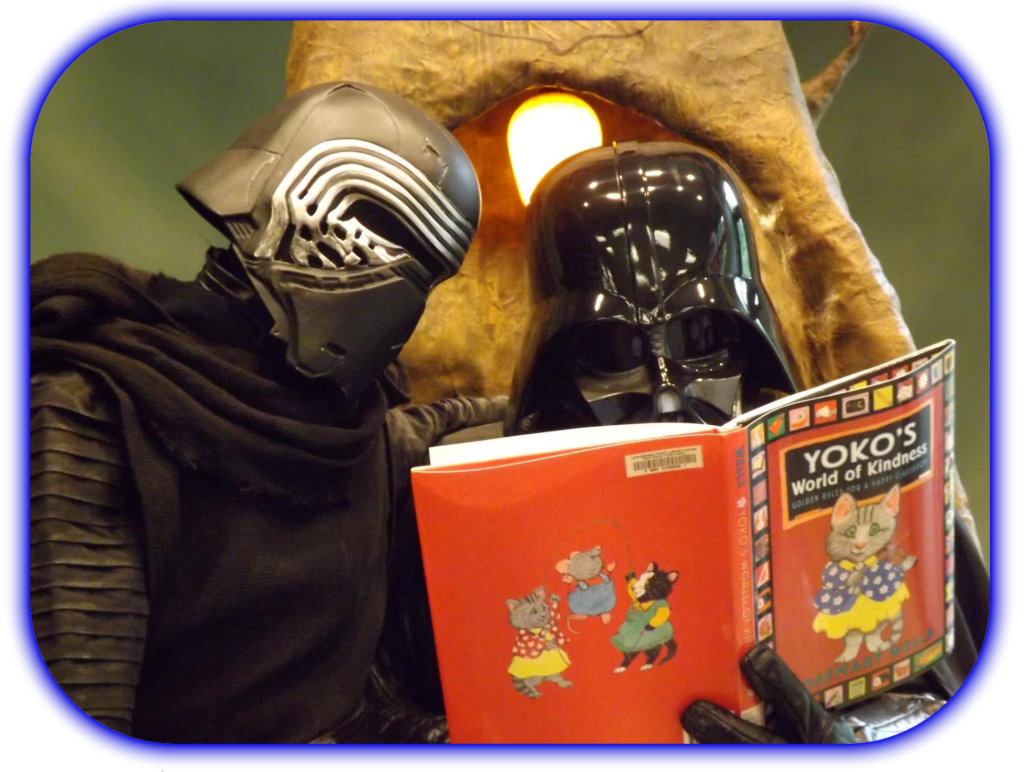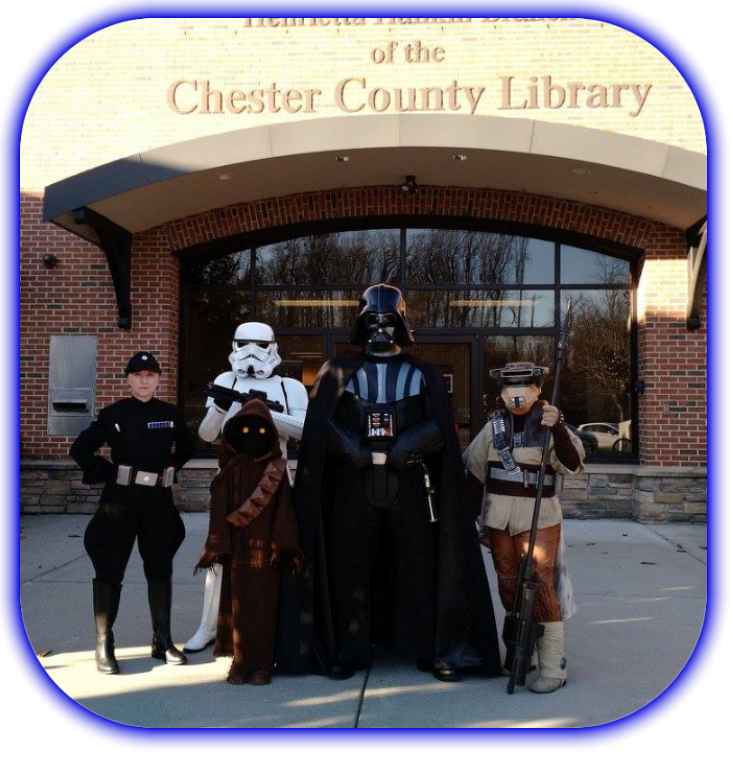 Thank you for sending the link to the pictures. They turned out great! Our sincere thanks to you, Ken and the other members of the Garrison Carida who came to the Henrietta Hankin Library last Saturday. The event was a huge success and we greatly appreciate the time you all took to entertain and enthrall the kids (and adults as well). We look forward to working with your group in the future.
Thanks again,
CHESTER SPRINGS, PA PUBLIC LIBRARY
Words cannot express how much the attendees at the CHOP Buddy Walk enjoyed the individuals that came from Garrison Carida. I loved how the people from your organization got into the event and made the day even more special for our attendees.
VILLANOVA, PA BUDDY WALK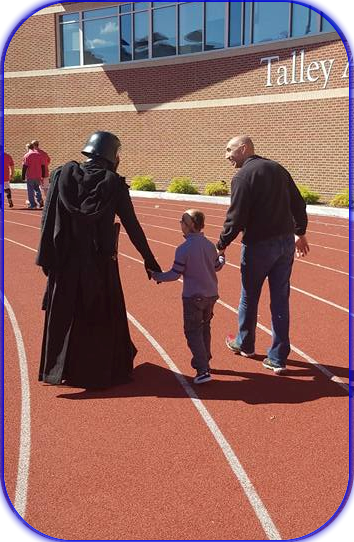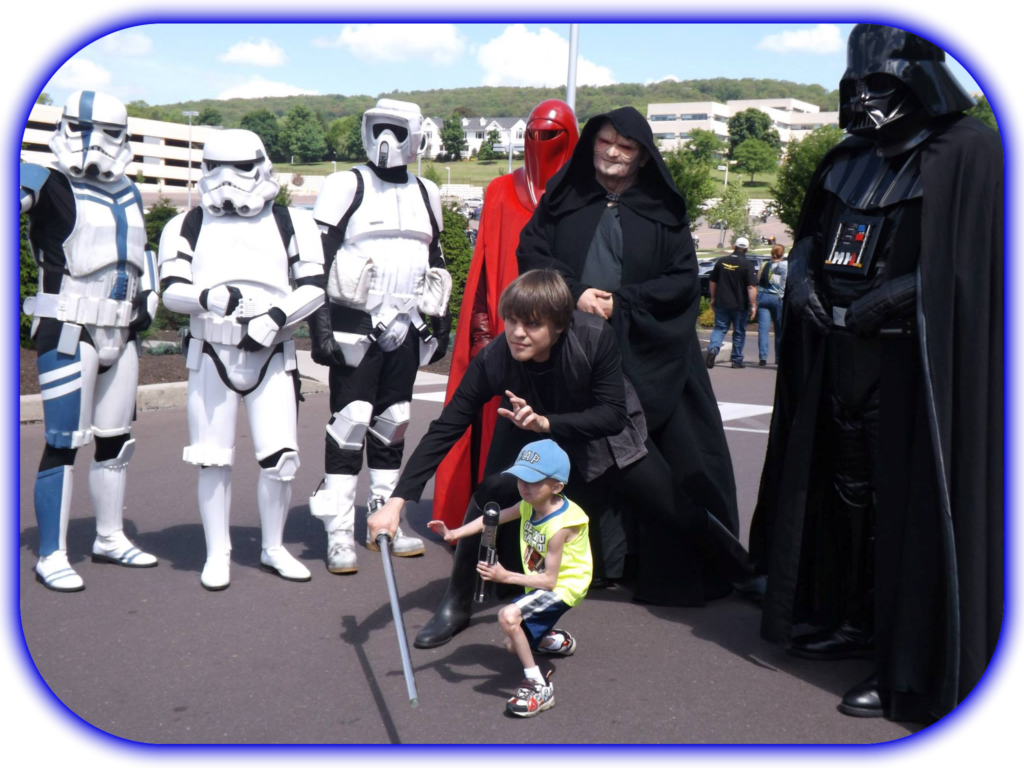 Just want to send you a quick Thank You!!!! Yesterday we attended the Albany-Greewich Carnival in Kutztown, PA. We were thrill to see your volunteers! My daughter who is 8 years old loved everyone of them. Her favorite was Chewie! It's times like these we love, carefree and non stop smiles! She has cystic fibrosis and fights a daily battle to try and stay healthy.
SPECTATOR KUTZTOWN CHARITY CARNIVAL
I can not tell you how wonderful it was to have the 501 at our Star Wars event!! Your guys were totally awesome! The kids loved it and I loved the fact that they promoted literacy and gave us a cool Star Wars book!! I will send you a link to my blog when I post the pics and videos. Again, thanks so much.
RADNOR PUBLIC LIBRARY